The HiGrade Kit
HiGrade App & Scope
The package includes:
- One HiGrade app activation code
- One HiGrade Scope
$60.00
Special holidays offer
Shipping and taxes included
In order to use the app properly you'll need to purchase The HiGrade Scope, which turns your smart phone into a powerful microscope, allowing our deep learning algorithms to detect specific patterns in your plant in order to diagnose it accurately. With the Scope you'll get an activation code that allows you to access the app.
Watch Video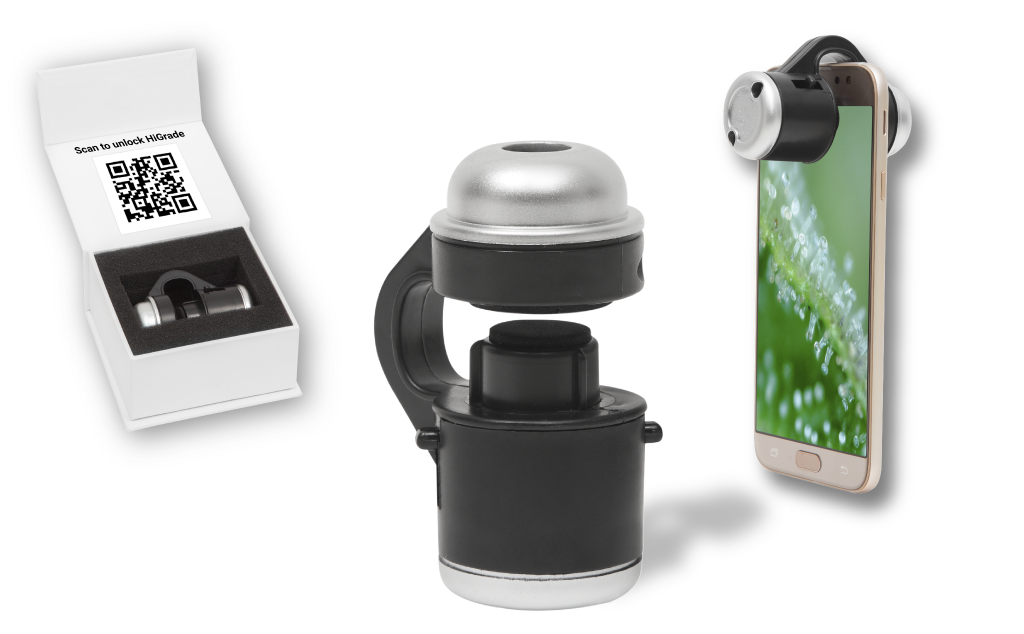 Quantity

Or checkout with credit card
Contact us
We're here for you with any question you may have. Feel free to contact us through the contact page.
Contact