Watch Video

Mobile Cannabis Testing
HiGrade provides you with instant cannabis testing straight from your smartphone. Check your bud's THC level, know its quality, or simply be more mindful about the product you consume.
Order the kit



Potency Evaluation
Instantly test the quality of your cannabis flowers.
By understanding exactly what the levels of active compounds are in each plant, you are empowered to take control of what you put in your body.
Be confident that your weed is free of harmful pests and mold and of the highest quality.

Plant Diagnostics
From balancing nutrients to fighting pests, protecting your plant starts with accurate diagnostics. Snap a photo of your plant and HiGrade will send expert diagnostics and treatment suggestions right to your palm.




Harvest Optimization
"Knowing when to harvest is a form of art"... Not anymore. Eliminate the guesswork by sending us macro photos of your buds, and we'll instruct you exactly when to harvest.



A Synergy of Optics
and Artificial
Intelligence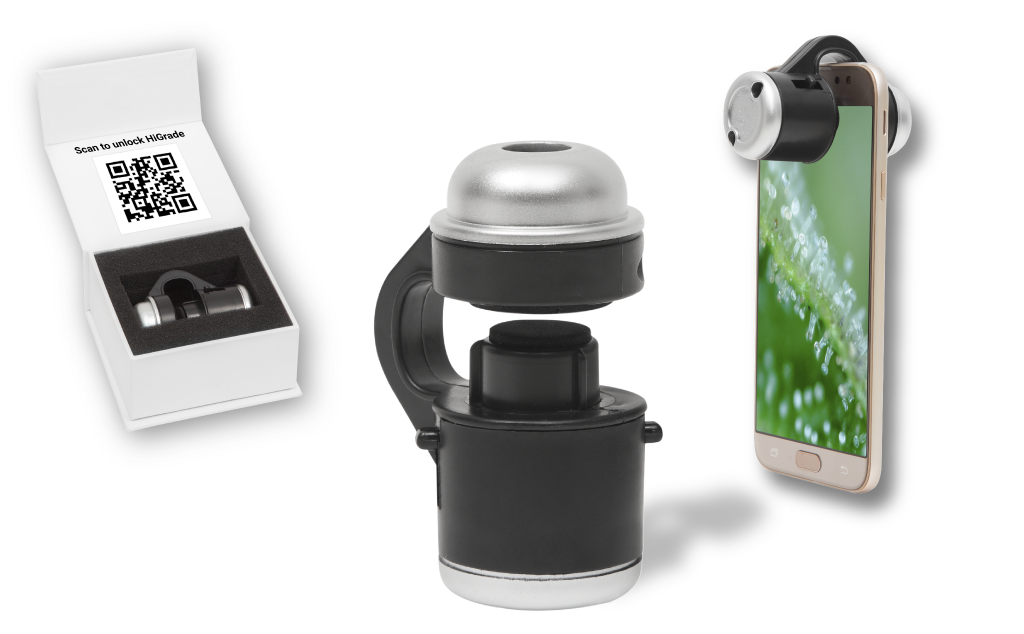 Watch Video

The HiGrade Scope turns your phone camera into a high resolution microscope. The HiGrade Kit gives us a better view of specific plant structures so we can accurately analyze and diagnose your plant in real time using cloud-based algorithms. Use your unique activation code to gain access to all HiGradePRO features.
The HiGrade Kit includes:
- One HiGrade app activation code
- One HiGrade Scope

Scope Features:
- 30X magnification
- LED lighting
- Easy to use
- Fits all phones
- Batteries included

Order Now
Capabilities:
- Potency evaluation
- Nutrient deficiencies and excesses detection
- Pests, mold and stress identification
- Optimal harvest timing prediction
- Early stage sexing
- Expert suggestions
...and much more to come!
Learn More